DETROIT INSTITUTE OF ARTS
What a great client. And what a great time to meet them: with Detroit emerging from bankruptcy and the threat of having to sell its art collection finally removed, the DIA wanted a fresh start, a whole new relationship with the public. Relationships begin with a conversation. In this case, we created a conversation of sorts between Diego and Freda for the eponymous exhibition across television, print, radio, outdoor, Twitter and Facebook.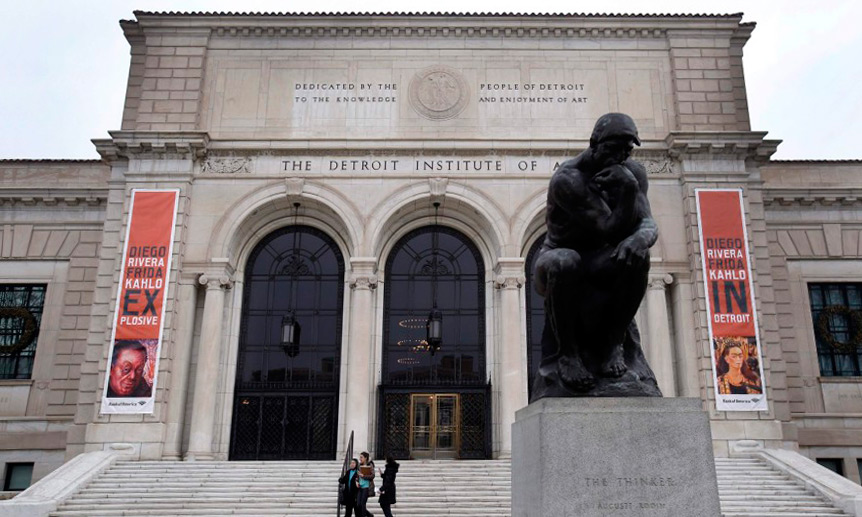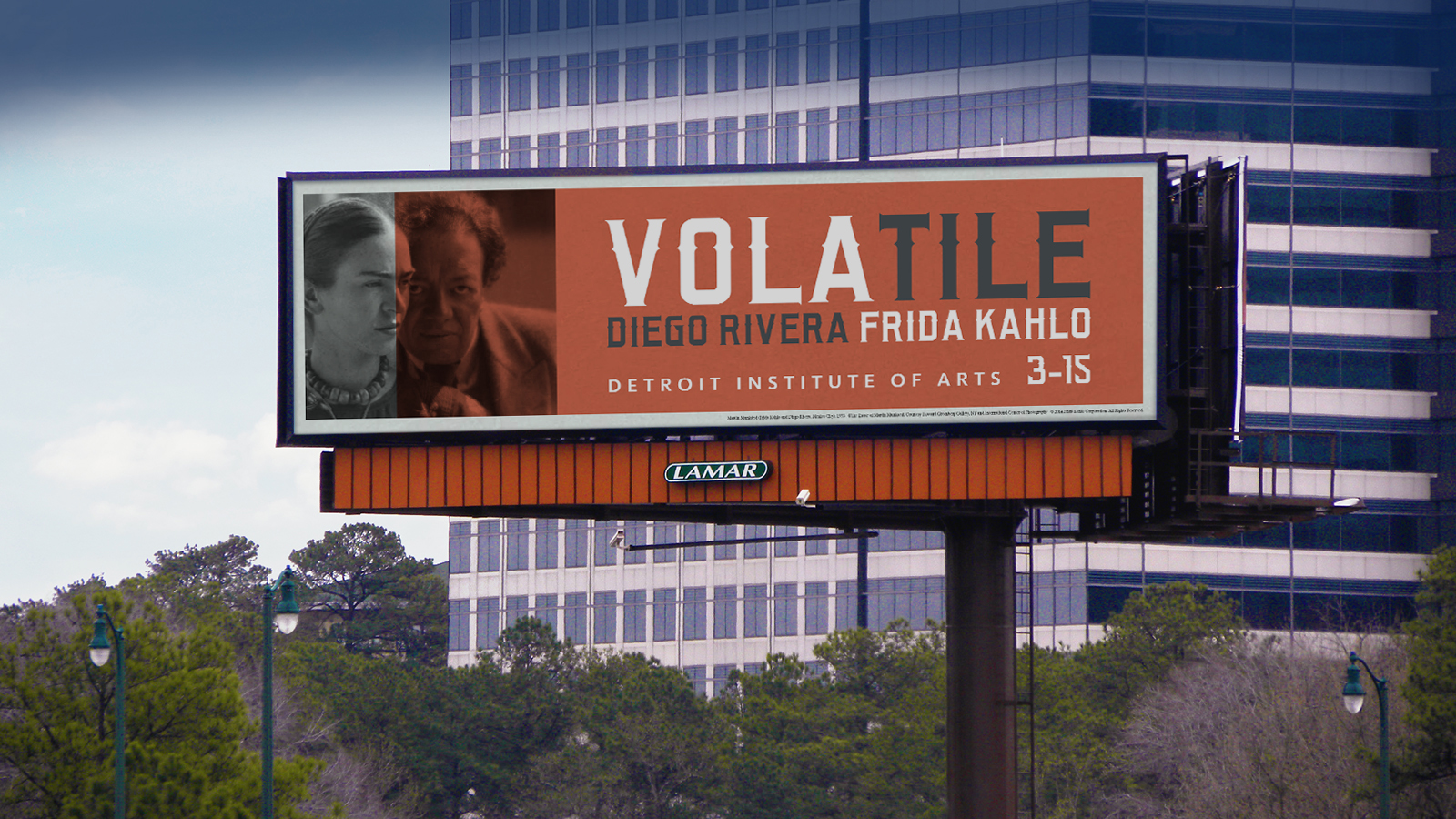 On Facebook and Twitter, we imagined what Diego and Frida would post if they were still alive and revisiting Detroit for the first time in more than 80 years.
And lastly, we wanted to use the actual city where Diego painted his famous murals as a canvas itself. These images were shot out of a projector strapped to a car in downtown Detroit.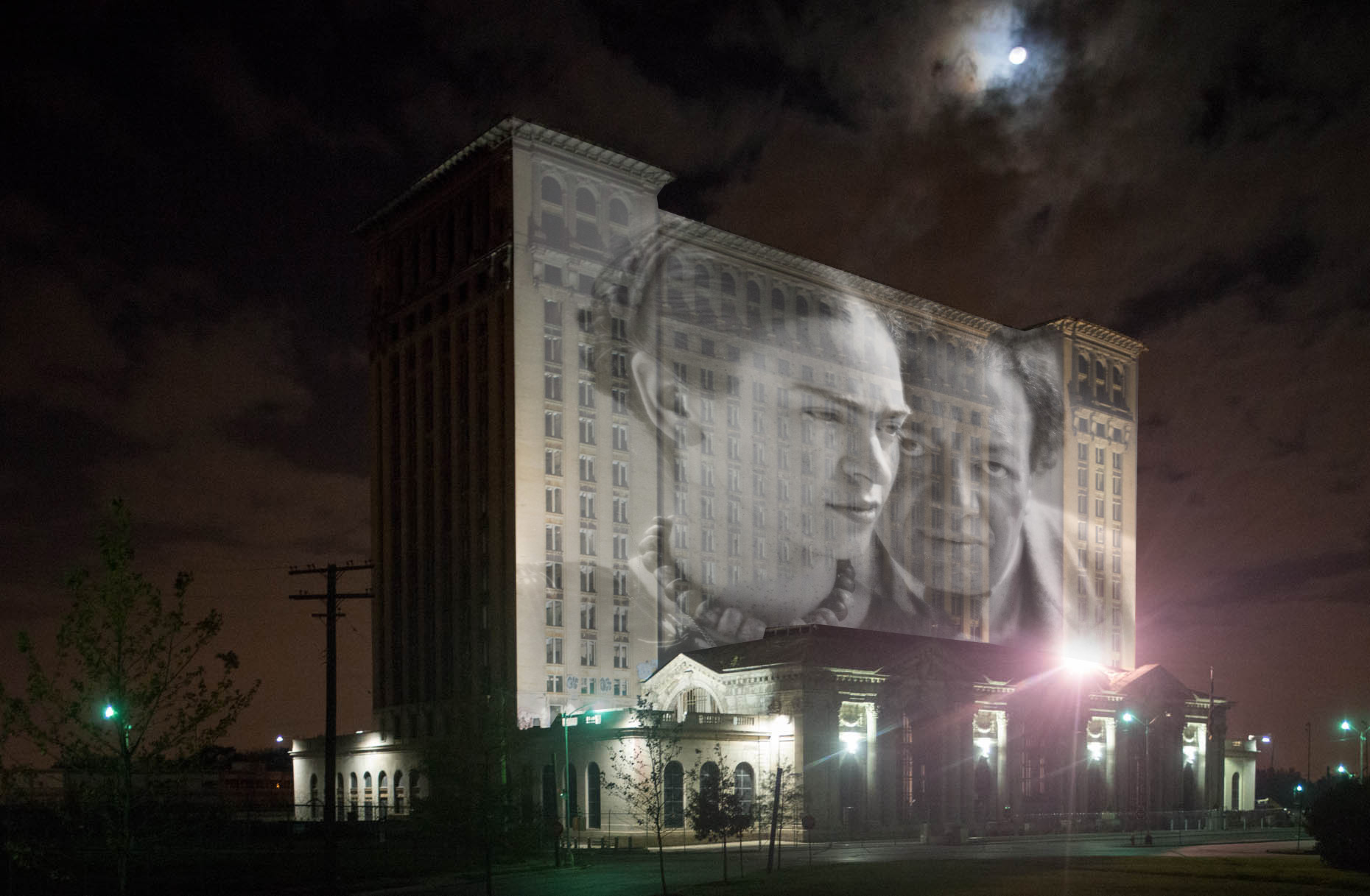 ECD – Additional Credits: Jack Crifasi, Cameron McIntosh, Adam Van Dyke